We make patented back-pain-free chairs, StandX.
The company name Robilis is a combination word between
"Homo Habilis" and "Robot" meaning
"The humans that utilize the robots."
---
Robilis Team
---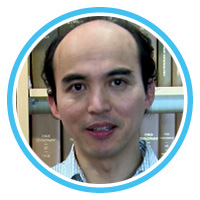 Simon Hong
Founder
Simon invented the StandX and founded Robilis. His strong background in mechanical dynamics (BS in physics) and the understanding of the nervous system (PhD in neuroscience; MIT neuroscientist) made it possible to create a machine that meets the needs of the body.
His passion is to make intelligent robots for people. This made him go through a long way to figure out how the brain works. In neuroscience community he is best known for his work on the circuit of motivation and learning. With this knowledge he is hoping to make robots like humans someday.
Mari Anne Snow
VP, Strategy
Mari Anne Snow is a versatile, serial entrepreneur with expertise in strategic planning, digital business development, organizational development, tactical implementation and operations. A former senior operations executive as well as adjunct professor at Bentley University and Suffolk University; Mari Anne designed hands-on learning programs in digital strategy, ecommerce, digital business, social medial marketing, virtual team leadership and managing effective virtual teams.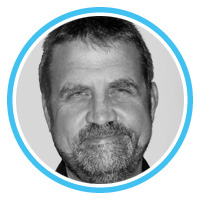 David Laituri
Advisor, Product Design & Manufacturing
David has designed engines for Cadillac, hardware for Apple and kitchen tools for Oxo, and along the way, earned numerous international design awards. He has studied design and design management in the US, Germany & the UK and has taught at Universities in the US, France, Germany & Switzerland. He has a BS in Industrial Design from The Ohio State University and earned his MBA from the University of Westminster in London.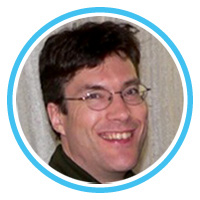 Michael Shonle
Senior Engineer
Michael has a broad and varied background in many areas of engineering,  and over 30 years of experience in all aspects of software and hardware engineering, ranging from high-level GUI code, through embedded microcontrollers, and down to the gate level digital and analog hardware.  He holds a degree in Electrical Engineering from the California Institute of Technology, where he specialized in Digital Signal Processing and computer hardware and software.
His work encompasses all aspects, from conception and specification, through mechanical design and realization, circuit design, layout, and routing, and embedded software for 4 different 32-bit CPU's, as well as the graphical user interface configuration software.

Lisa Anderson
Director, Clinical Study
Currently, She is the President and Chief Operating Officer at Paragonix Technologies. Lisa has a strong academic track record at preeminent research institutions in Europe and the United States. Her interests and endeavors have thus far extended from solving basic scientific problems to supporting applied clinical practice. Lisa completed her graduate studies at the Cambridge Institute for Medical Research, University of Cambridge (UK), and postdoctoral studies at the Center for Neurologic Disease, Harvard Medical School, where she later held a junior faculty position in the Department of Neurology. Lisa further held the position of Associate Immunologist at the Brigham and Women's Hospital, Boston. Dr. Anderson was also a research affiliate at the Broad Institute of the Massachusetts Institute of Technology. Lisa has authored numerous articles that span several scientific disciplines in top-tier journals including Nature, Nature Genetics, Nature Medicine and the Proceedings of the National Academy of Sciences. She has also acted as Vice President at a venture capital firm (Seed-One Ventures) and lead an international technology sourcing and evaluation program. Lisa received a B.Sc. in Biomedical Science from Anglia Ruskin University (UK) and a Ph.D. in Medical Genetics from the University of Cambridge, Gonville and Caius College (UK).